IM 70.3 St. George will go down in my book as the toughest 70.3's I have ever done and also one of the prettiest. In the past this was a full Ironman distance and all my respect to those who managed to conquer this beast of a race back then! I heard all about how difficult the course was from athletes who had done it as an Ironman……and they didn't lie! That said, the fact that it was a tough course actually lured me in to put this down on my race schedule for 2013. In all honesty, I felt that I was physically and mentally up for the challenge and excited to be racing a stellar field of athletes, including some big names from the ITU circuit.
Over the past 6 weeks I have been home in Tucson with my head down, training hard, and staying focused. This has been my longest training block since prior to Kona last year and it has been nice to be at home and restrict outside distractions. So, I am actually rather disappointed with 10th place. I can definitely pin point some probable reasons for having a bad hand on race day, however, I am not one for excuses.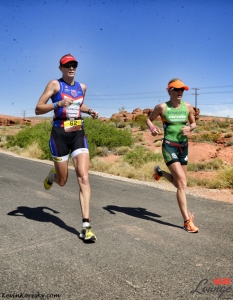 Essentially I am writing this race report to identify with athletes who do not have the race they desire. It happens. From time to time, the magic is just not there on race day and I feel that it is ok to be disappointed with a bad result. We all work hard to achieve athletic prowess. For some this may not be winning races but just finishing them. Either way we are all striving to succeed in our individual goals when we race. Sometimes you legitimately have a get out clause as to explain a poor performance. But for those of us who do not, I feel there is something wrong if we are satisfied with a bad race. The day I am not disappointed with a bad race is the day I retire. I am a competitor and I strive to succeed. That may not define everyone, but as a professional triathlete it defines me. It's about all the physical and mental hours I have dedicated to one thing, day in and day out, and that should amount to something. If I was happy with a bad performance, I would not be doing all this hard work justice. I would not be validating its purpose.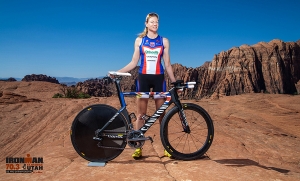 From here, I feel it is time to go back to the drawing board. For whatever reason, the training I put in over the past weeks did not deliver the desired result and I will use this as the one good thing to come out of this race. Had I continued on my previous training plan and not raced, it would be much later in the season before I discovered a change is needed. My coach (Siri Lindley) and I will now sit down and discuss the best training strategy that will enable us to move forward and achieve success.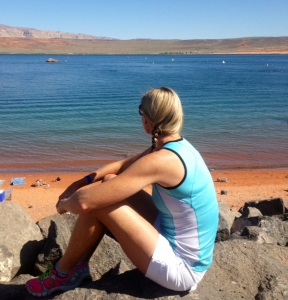 On a different tangent, I would like to say how proud I am of the winner, Meredith Kessler, who has not only become one of my dear friends in the sport, but also one of the best in the sport. Congratulations to such a gracious athlete and a beautiful human being. I also would like to make a quick mention to the men's winner, Brent McMahon who took the bull by the horns in his Ironman 70.3 debut and crushed it. It is great to see ITU athletes making the jump and succeeding in this non-drafting playground. It adds a whole new dynamic to long distance racing and as a competitor, a lot more fun!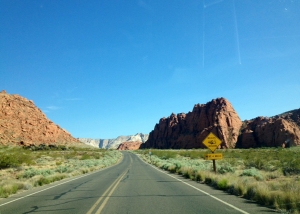 My next race will be the Columbia 5150 in Maryland. From there I change the scenery and take a road trip to Boulder, CO for the summer. This is where my next block of training be happen in preparation for Challenge Roth in Germany. By then, Siri and I will have ironed out the creases with my major races for the season just around the corner.